Yoga and Health for Men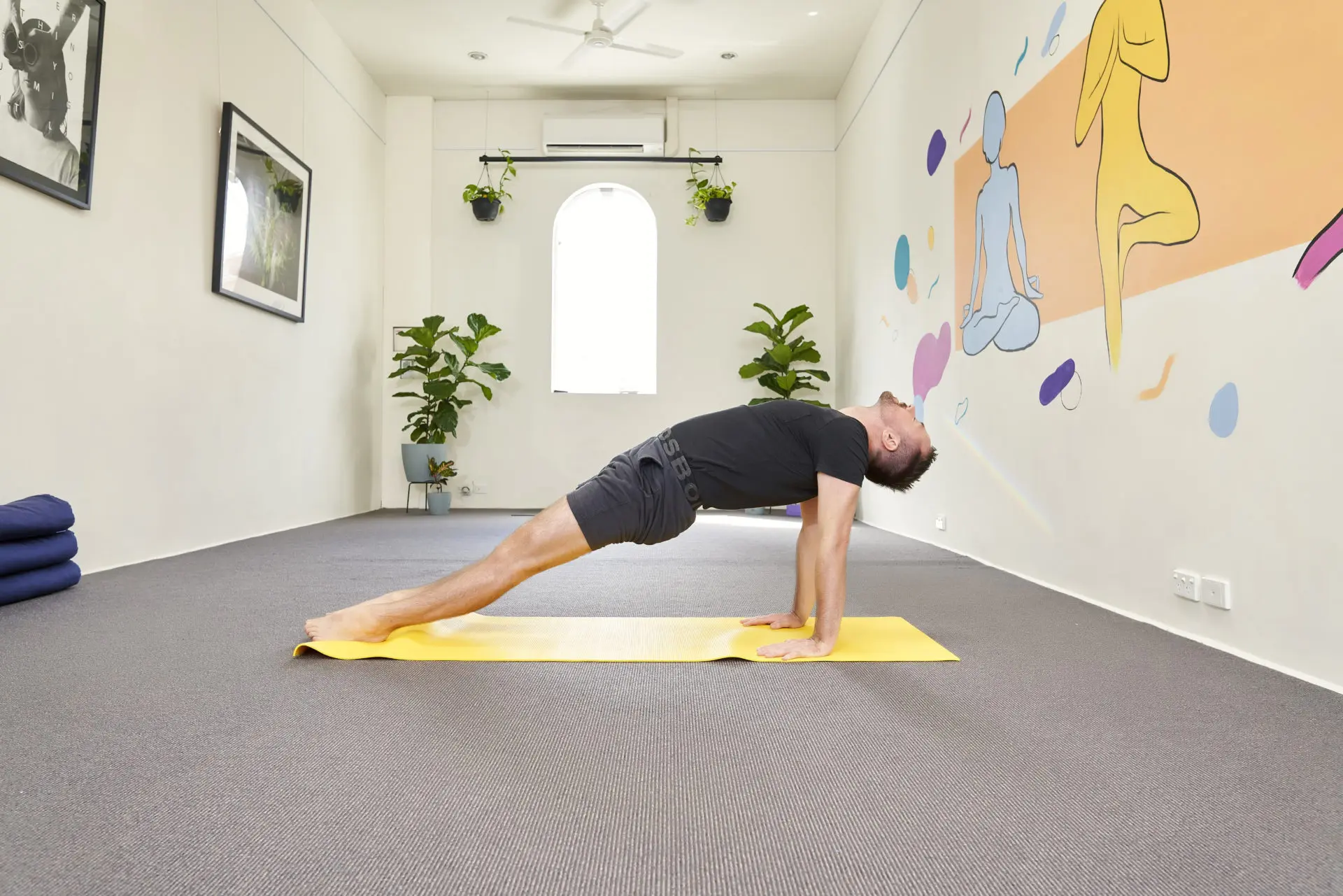 We are excited to be introducing a class for all you fellas out there. This is your opportunity to enjoy the benefits of a yoga practice designed for men, with men. Men often neglect their health, saying they are too stiff , sore, inflexible or old for yoga. Well no, you are not.
Enjoy the loosening up of a stiff body, of finding flexibility, even making friends with your toes again. You will realise how much better you can feel with improved cardiac health and oxygen flow. These are the things that a simple yoga practice can bring; along with a lightening of mood and a lifting of spirits.
All guys are welcome but we are particularly targeting men in the 50s, 60's and older – wanting to begin or re engage with yoga . The focus is on men's health – keeping physically, mentally and emotionally fit and well, so we can enjoy life and thrive during mid-life and beyond.
This class invites guys to join but does not seek to exclude anyone – it focuses on men because many classes attract mostly women and younger people and some men can feel uncomfortable in this setting.
This is Gita style yoga designed for all abilities – to build strength, wellbeing, resilience and focus – bringing the body into balance through stretching, breath awareness, hatha yoga and guided relaxation.
As we get older it's important to live well every day – by being physically active, eating and sleeping well, enjoying life with others, and looking after ourselves.
A weekly class can become part of your routine – to be healthy and motivated.
Steve is your Instructor
"Yoga is part of life and I continue to teach, learn and be inspired by other teachers… I love teaching yoga and meeting others interested in looking after their health, wellbeing and love of life" Steve.
About Steve
Steve commenced as a yoga student in 1983 and qualified as a yoga teacher at Gita International in 1987, where he taught for many years. Steve has taught in yoga studios, in the work place, and online. He is also a Registered Senior Teacher with Yoga Australia and continues to extend his teaching base.
Yoga for Blokes at The Yoga Creative Book Here