In Yoga there is a stretch pose we call The Tree Pose.
Maybe you are already familiar with it? It encourages us to be strong, steady and balanced. It's so interesting to notice how this is much harder to achieve some days than others, rather like our lives. It's a great one to practice at home away from distractions. In a class with lots of peripheral movement focus is disrupted and emotions like judgement can surface.
Hints for practising Tree Pose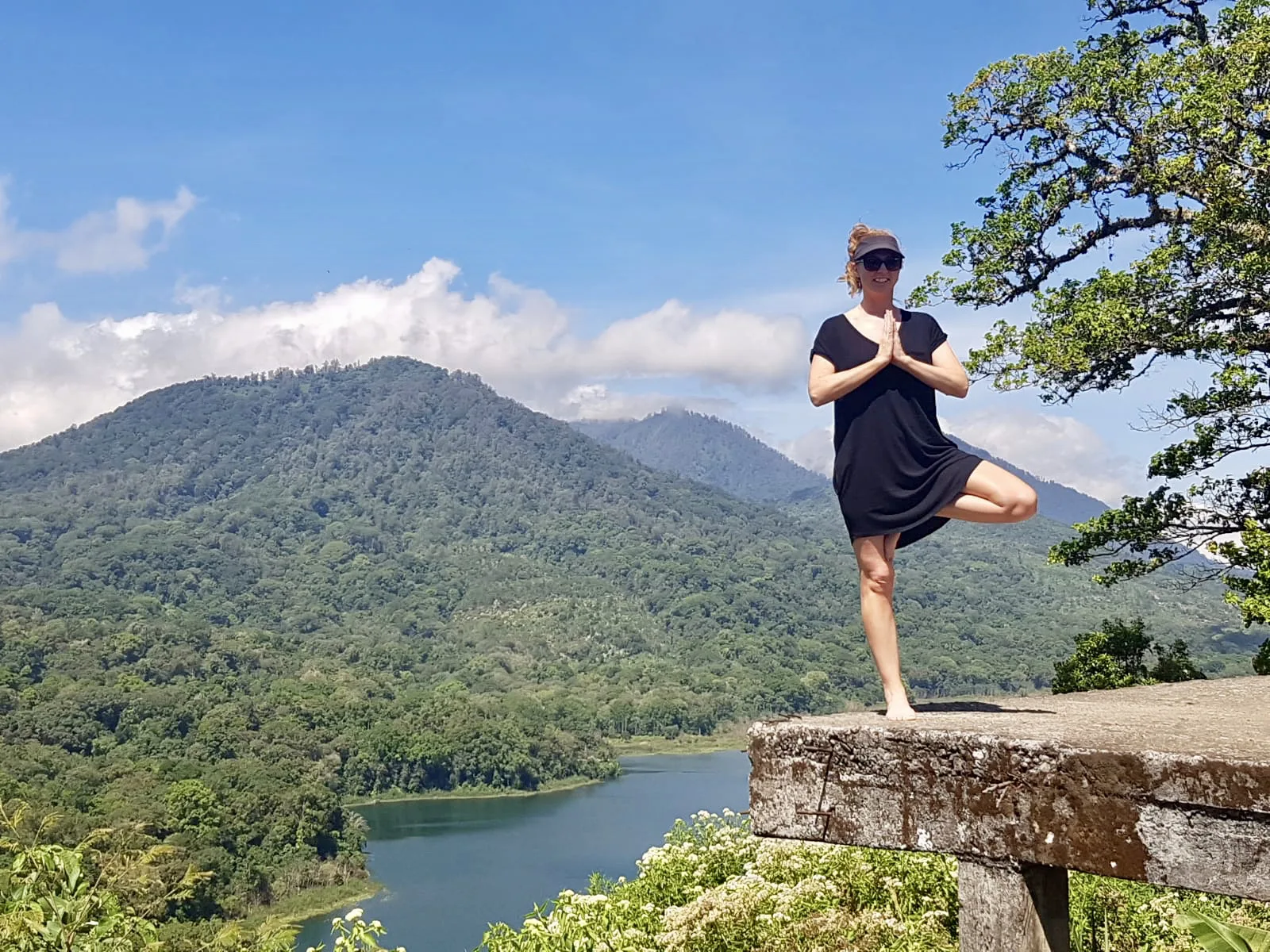 Anchor your feet firmly to the floor, or a mat . You can even imagine your feet have roots anchoring you to the earth.
Check into your core, feel strong and centred.
One foot rests somewhere along the length of the leg, ankle to thigh but not the knee.
Bring the hands together and place in front of the chest.
Stay still focused and steady.
If you can hold to this point bring the hands up overhead .
Return them to the chest, release the foot and change sides.
Pause for a moment and consider our relationship with trees, how essential they are to our existence. As we breathe in oxygen and exhale carbon dioxide, they do the reverse, enriching the air for us.
Contact Us or Follow us
Phone: 0410417598
[email protected]
https://theyogacreative.com.au/
https://www.facebook.com/theyogacreativefitzroy/
https://www.instagram.com/theyogacreativefitzroy/
The Yoga Creative Fitzroy is located above PG Printmaker Gallery 227 Brunswick Street, Fitzroy.
Entry is from the rear accessed from Fisher's Lane off Bell Street. Tram 112 runs down Brunswick Street regularly on the St Kilda to West Preston Line (via Collins St, CBD). Disembark at Stop 15 for The Yoga Creative Fitzroy.
The Yoga Creative Private
We have extended the use of our space to visiting Teachers, Workshops and for Private Classes. Please contact Margie directly for bookings, times and fees.
Contact Margaie Direct 0410417598
Email: [email protected]